About Cheer Mania
Cheer Mania is LA's Premiere Theme Party Destination for little girls who love to SHINE!  We offer cheerleading and dance themed dress up parties  for girls ages 4-12. Our goal is to create a unique and memorable event that the birthday girl will be talking about for years to come. Cheer Mania began in 2004 and has been providing excitement and energy to many little girls' birthday parties ever since. The founder, Michelle Boehle, a former Los Angeles Laker Girl and UCLA cheerleader, was coaching and choreographing for cheerleading teams nationwide. It was a natural and enjoyable transition to take her cheerleading knowledge and integrate it with dress up and birthday parties. It has now grown to be a wonderful and fulfilling way to share her love and expertise of cheerleading.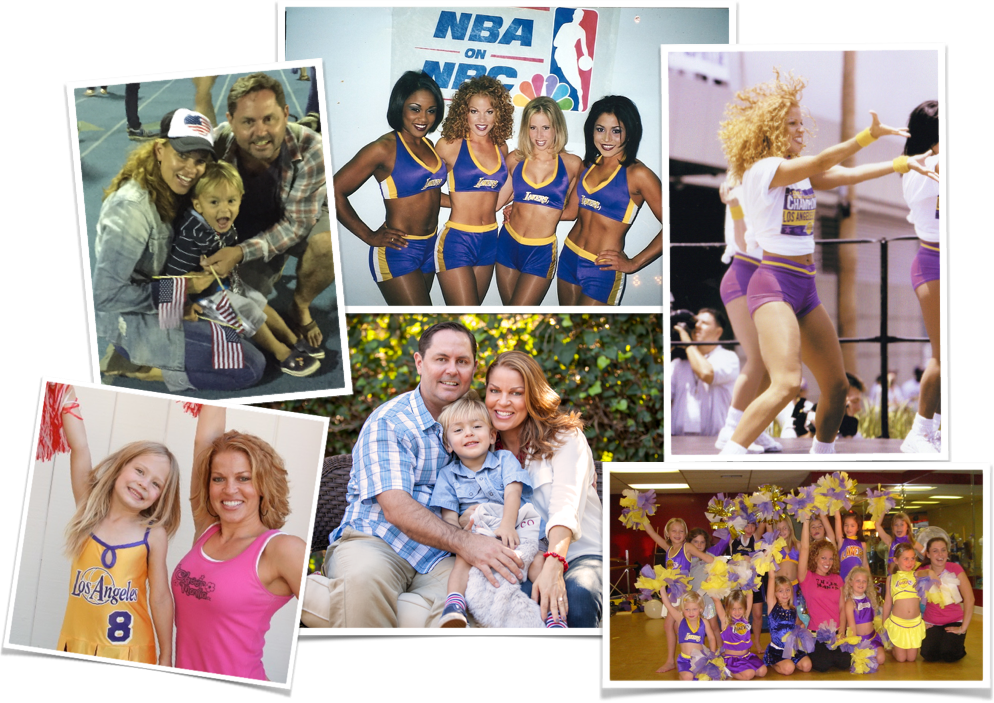 About Michelle Boehle
Michelle Boehle was born and raised in Orange County, and now resides in Pacific Palisades with her husband and two sons, Rocco (9) and Dante (4) . She has an extensive background in cheer and dance including Mater Dei High School Pep Squad, UCLA Spirit Squad, and the renowned Los Angeles Laker Girls. Michelle graduated from UCLA with degrees in dance and psychology. After graduation, Michelle had a successful career in the entertainment industry, performing and choreographing for feature films, commercials and television. Some of her film credits include "Dodgeball", "Coach Carter", "Bedazzled" and "Baseketball". Currently, when she is not assisting budding cheerleaders with stunts and cartwheels, she works in Aesthetics as a Medical Sales Rep. Cheer Mania is her very own creation and she is happy to be sharing it with bright, vivacious little girls everywhere.